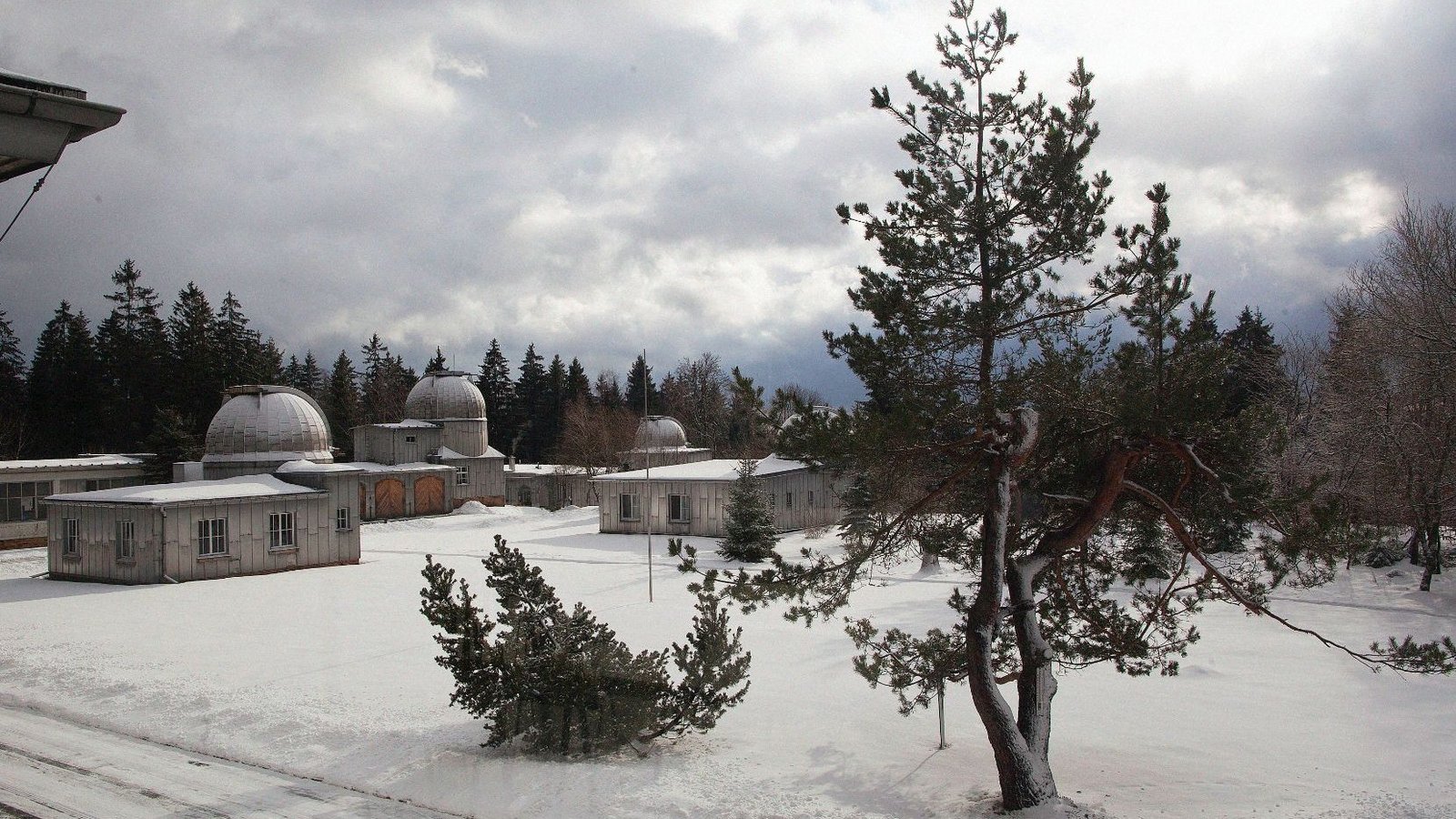 The New Patrons of Sonneberg
Patrons: 4pi Systeme – Gesellschaft für Astronomie und Informationstechnologie
---
Mediator: Frank Motz
---
Artists: Heike Mutter, Ulrich Genth
---
Duration: 2010 – 2011
---
Partners: Bundeszentrale für politische Bildung, Fondation de France, Neue Auftraggeber e.V.
Until the fall of the Wall in 1989, the Sonneberg Observatory was an institute of the East German Academy of Sciences. The State of Thüringen gradually reduced its funding for the facility and shuttered it in 1994. Thanks to support from local authorities for the Zweckverband Sternwarte Sonneberg special purpose association, it was reopened a few months later. In 2004, a private company, 4pi Systeme—Gesellschaft für Astronomie und Informationstechnologie GmbH, took control of its operation. Ever since the observatory was founded in 1925, on every clear and moonless night, a complete photographic record of the night sky over Sonneberg was taken on glass or metal panels coated with a light-sensitive emulsion. Comprising ca. 270,000 plates, the resulting collection of photographic images of the sky is the second largest set of its kind in the world. Assisted by the mediator Frank Motz, the observatory's stakeholders have hired the artists' duo Heike Mutter and Ulrich Genth to design a creative extension of the existing structure that will rekindle public interest in this unique facility.
Artist duo Heike Mutter and Ulrich Genth took their inspiration from the place's monastic solitude – they see it as a potential retreat for all seeking quiet and focus, in particular for artists. In order to both create an economic basis for such a venue and to promote it, they suggested to set up a microbrewery that is to produce a beer by the working name "Star Shower". In addition, they have proposed to establish a residency program cum house, open to all who are dedicated to astrophotography or related subjects, and a small exhibition space. However, the project will be discontinued in 2011.
Heike Mutter (* 1969 min Munich) and Ulrich Genth (* 1971 in Tübingen) have been collaborating since 2003. They live and work in Duisburg and Hamburg. The duo creates major works in public space as well as sculptures and videos.